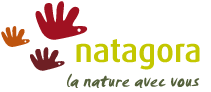 GOUVY is a commune which is particularly rich in natural reserves. 12 sites, grouped in 4 reserves are protected by the Réserves Naturelles RNOB.
The RNOB reserves of Gouvy are part of the programme Cigogne Noire (Black Stork) of RNOB. After having disappeared in our regions during one century, this migratory came back in the years 80.
Click here to discover the reserves RNOB of Gouvy !