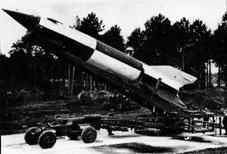 This is a summary of the French version.
On the 8th of September 1944, there were fireballs in the sky to the west of Gouvy ("Beuleu Wood" on the road from Gouvy to Sterpigny ). The cause of this phenomenon were V-2 rockets. Their target was Paris.
The official opening of the space era was a bloody tragedy with the V-2 fired from the region of Gouvy at 11 o'clock in the morning (on the 8th of September 1944).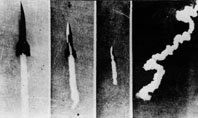 Lambert Grailet
See also the site created by M. Bailleux